Eiji Takaoki (Ph.D in Medicine)
Representative Director, META Corporation Japan
Researcher at Institute of Industrial Science, the University of Tokyo (IIS)
Co-Researcher at School of Medicine, Keio University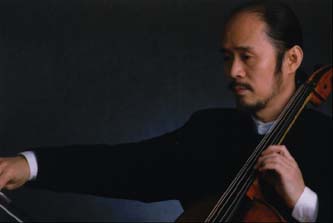 Born in Osaka of Japan in 1951, Takaoki studied sculptures of the human body under the late Kakuji Yamamoto during his attendance at the School of Human Sciences Osaka University. After graduation, he learned and acquired basic knowledge of CGs from Koichi Kimura at the School of Engineering Osaka University and started developing, all alone, modeling software suitable for the organic shapes of the human body and other things from the natural world. In 1987, Takaoki directed the CG making for a TV program NHK (Japan Broadcasting Corporation) Special "A Microcosm of Human Wonder." In the following year, he founded META Corporation Japan and launched activities of CG production dedicated to the fields of the human body, medicine, and biology, as well as selling the forementioned software named as "METAEDITOR".
TVCM "Imagica Venus" in 1988 (All CGs through the entire film)
CG Exhibition "APE CALL FROM TOKYO" (New York 1990) Gave an invited lecture at IMAGINA (Monte Carlo 1992)
Won awards for Animations "Eccentric Dance" and "Patellar Reflex" in SIGGRAPH (Chicago 1992) Electronics Theater and Screening Room.
"3D Planet" (published by SHOGAKUKAN in 1992), a book of glasses-free stereoscopic visions, now sold in eight countries.
In addition to CGs, 3D camera has been developed since nearly 10 years before and many 3D contents including photographed images are being produced.